Principal's Message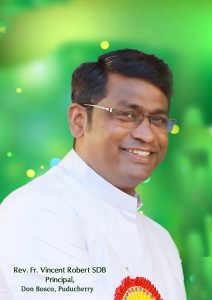 Dear Friends,
Praise the Lord. Welcome back to Don Bosco School, Puducherry to learn, to experience and to live in a manner that is pleasing to God during this academic year 2022-2023. Letus continue to thank God for his continual protection and blessing during this transition period from Covid-19 pandemic situation.
May we all be interested in learning and teaching with dedication, motivation and hard work practising the educational system (Reason, Religion, Loving Kindness) of Don Bosco.
God bless you.
Fr. Dr. Arul Raja. SDB
Principal
10.06.2022
Welcome to Don Bosco Matriculation Hr. Sec. School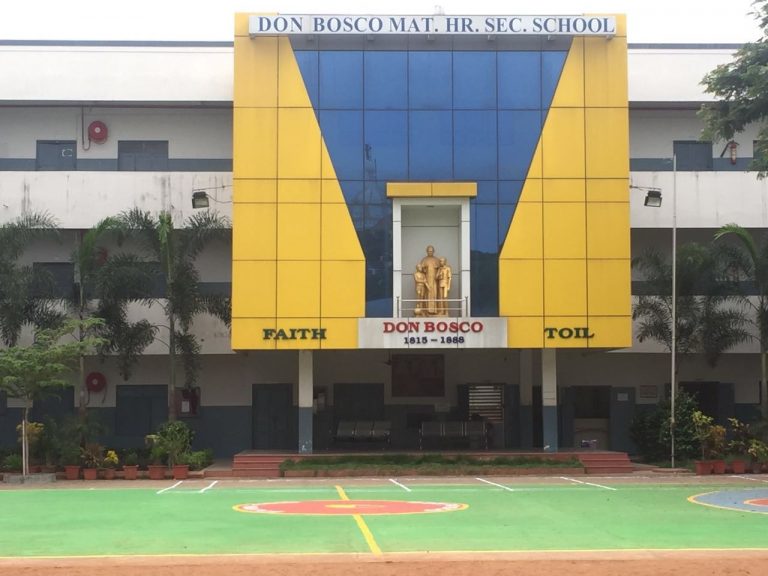 Don Bosco Matriculation Higher Secondary School, Puducherry founded in 1984 and recognized under the code of regulations for Matriculation Schools, Tamil Nadu vide Chennai 600 006, is a Catholic Institution. It is conducted by the Salesians of Don Bosco. It is a minority school.It was started with nursery and first standard in 1984. It was upgraded as middle school in 1989. In 1992, the recognition for starting high school was obtained from the Education Department. The school was upgraded to Higher secondary in 1997 and made Co – Education in 2005.Don Bosco, Puducherry is one of the numerous Don Bosco schools spread out throughout the world. In Don Bosco schools the center of attention is the student.